CEO Message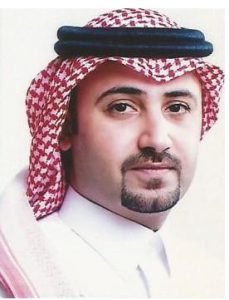 The success achieved by Soil & foundation lab testing est , was only possible with serious hard work & commitment, escorting each modern
development that participates in our progress & the growth of our products.
This appreared visibly through the exellence of our service, which we offered to all our customers. Committed to the long-term partnership, we follow continuously the routes of creation, invention & maintaining our credibility with you.
IAN INTRODUCTION TO Soil & foundation lab testing est dammam , KINGDOM OF SAUDI ARABIA
SOIL & FOUNDATIN LAB TESTING  is a Saudi Arabian firm, licensed to operate under Saudi Arabian Commercial registration Permit No.: 205010472, issued in DAMMAM, Kingdom of Saudi Arabia.
Established in 2011, commenced its activities as geotechnical and materials testing engineers working on numerous site investigations, surveys and quality control works. From that modest beginning sft grew in the last two decades to become one of the leading engineering firms that offers comprehensive services in the field of foundation engineering, environmental engineering, structural engineering, topographic and hydrographic surveying, GIS mapping, digitizing and Cad operation, quality control testing and construction management and supervision. These specialized services are offered to discerning clients in both the public and the private sectors.
SFT has worked in virtually every corner of the Kingdom of Saudi Arabia deriving its specialized expertise from more than 200 qualified and experienced professionals including engineers, scientists, geologists and hydrogeologists, surveyors, chemists and technicians. They bring with them a host of rich and varied practical knowledge and experience relating to their respective disciplines. This wide experience makes SFT unique of its kind and enables the firm to optimize its resources and expertise according to the specific needs of a project.
SFT Engineering Company is a member of the AMO & Partners Engineering Company .
We, Soil & Foundation Lab Testing Company work hard with our clients to assure the satisfactory completion of awarded projects bounded with contracts reliability. Our commitment of high quality service to our clients is backed by our pool of very experienced professionals who have served in their respective fields for years and the testimony to their accomplishments are the range of successful projects in the region where they have been involved in one way or the other.
Soil & Foundation Lab Testing Est is looking forward to provide its expertise to the International Engineering Consultancy Houses in the different engineering fields and technical services where the successful completion of the projects depends on the latest available standard and technology.
We offer Quality Control, Third Party Vendor Inspection and Expediting which are an integral part of Project Purchasing Activities for a wide range of new construction and maintenance services. Our services will ensure that purchased equipment will meet and satisfy the maximum expectation and requirement of the client.
Soil & Foundation Lab testing Company had been working hand in hand with well-established organizations dealing with scientific market evaluation, strategies and enhanced public relation.
Our strategic aim is to extend our operations in new areas of business and to be a partner with other established national and international technical organizations in order to firm up our participation in the vision of Economic Prosperity in the Region.
To fulfill our vision we base our activities on the following core values:
✔Commitment to customer satisfaction.
✔Commitment to employee satisfaction.
✔Professional integrity.
✔Continuous innovation.
✔Pride in organization.
✔Contribution to the well-being of the society.
✔Contribution to the preservation of the environment.
Integrity & Professional Conduct
To ensure the continuous observance of ethical behavior, SFT has made ethical guidelines an integral part of its organization. Accordingly, SFT firmly abide by its Code of Integrity and Professional Conduct which addresses many aspects such as relation and accounting with customers, privacy and confidentiality, ethical and legal standards, unlawful advantages and benefits, and conflict of interest, among others.
Corporate Social Responsibility
Corporate Social Responsibility (CSR) is fundamental to how SFT conducts its business. This is reflected in our commitment to acting ethically and responsibly towards all our stakeholders. SFT seeks to make a positive contribution to the well-being of our staff and the environment, and the communities and marketplaces in which we operate.
Health & Safety
As an industry-leading provider of high-value engineering solutions, SFT is firmly committed to maintaining a safe and healthy environment in all our offices and on each of our projects.
Site & Geotechnical Investigation
SFT maintains modern drilling, soil-rock sampling, field and laboratory testing equipment designed for all types of geotechnical investigation purposes according to the latest technologies. Equipment for geophysical studies, as well as mixers and pumps for grouting purposes, are also available at SFT.
SFT site and geotechnical investigation services consist of:
✔Onshore and offshore drilling.
✔Field testing and geotechnical sampling.
✔Soil and rock laboratory testing.
✔Geotechnical studies for dams, roads, buildings and retaining structures.
✔Geological surveys including geological and geotechnical mapping.
✔Investigation, monitoring and analysis for slope stability.
✔Geophysical studies.
✔Installation and monitoring of field geotechnical instrumentation.
✔Consultation on special geotechnical studies.
✔Prospecting studies for mining and construction materials.
✔Research programs and training courses.
✔Interpretive reporting of field and laboratory test results.
SFT is equipped to carry out offshore site investigations for projects ranging in size from small projects in shallow water to large projects in relatively deep water. This is performed using jack-up pontoons and drilling rigs specifically designed for this purpose.
Various drilling and sampling techniques are used at SFT including rotary conventional and wire line core drilling, hollow and solid auger drilling, percussion drilling, SPT sampling, Pitcher sampling, Shelby tube and piston sampling. Depths of up to 1000m are achievable by some of SFT rigs.
Geotechnical investigations at SFT are generally complemented by various in-situ testing methodologies including penetration (CPTU; SPT; DCPT; Mackintosh), expansion (pressure meter; dilatometer), strength (vane shear; plate bearing; shear box), permeability (falling/constant head; packer), pumping (pumping; infiltration; percolation) and compaction (CBR; density) tests, among others.
Materials Technology and Testing
The materials technology and testing conducted at SFT covers a wide range of specialized services, from routine testing of construction materials and extending the consultation on complex problems related the materials technology and its applications.
SFT materials technology and testing services consist of:
✔Materials technology.
✔Field testing and geotechnical sampling.
✔Asphalt, concrete and mortar mix design.
✔Mechanical and physical testing of:
✔Concrete.
✔Soil and rock.
✔Aggregates, stone and raw materials.
✔Bitumen, bituminous materials and asphalt mixes.
✔Steel reinforcement.
✔Metals (Metallurgy).
✔Construction materials and products.
✔Building components.
✔Special engineering materials.
✔Paints, additives and resins.
✔Chemical analysis of soils and water for foundation design recommendations.
✔Chemical analysis of construction materials for quality control purposes (aggregate, cement, steel reinforcement, admixtures, mixing water, coatings, ceramic tiles, etc.).
✔Environmental testing.
✔Non-destructive testing and loading of structures.
✔Water tightness and durability testing of structures.
✔Pile testing and instrumentation.
✔Consultation on construction materials and quarrying.
✔Design of materials testing laboratories.
✔Conduct research programs and training courses.
The material testing at SFT is conducted in accordance with British Standards (BS), American Standards (ASTM), German Standards (DIN), European standards (EN), or International Standards Organization (ISO). Additionally, several of our locations have been accredited for compliance with ISO/IEC 17025-2005 standard for a wide range of physical, mechanical and chemical tests.
Quality Control of Projects
The quality control of projects is one of SFT premier services. SFT pioneered this activity in Jordan several years age and extended it throughout each of its sister companies. SFT maintains several sets of laboratory equipment and logistics in order the establish site laboratories of varying size, scope and capacity, whenever requested.
SFT quality control of projects scope of services includes:
✔Design and implementation of quality control programs.
✔Supply of testing equipment, logistics, staff and management of site laboratories.
✔On site materials testing.
✔Preparation of periodic quality control and statistical analysis reports.
✔Design and implementation of quality control programs for manufacturing facilities such as:
✔Ready mix concrete plants.
✔Asphalt production plants.
✔Precast units plants.
✔Blocks and tiles factories.
✔Concrete additives manufacturing plants.
✔Building materials factories.
✔Calibration of laboratory testing equipment.
✔Calibration of asphalt and concrete batch plants.
✔Evaluation of materials quality utilizing statistical techniques.
✔Preparation of technical specifications for materials.
✔Conducting training courses and seminars.
OUR MISSION
To be one of Key-players in supporting Saudi Arabia and the Gulf Region Economy.
OUR VISION
Vision We are dedicated in providing various types of High Quality Products & Reliable Services, considering their impact in supporting the region's Economy.